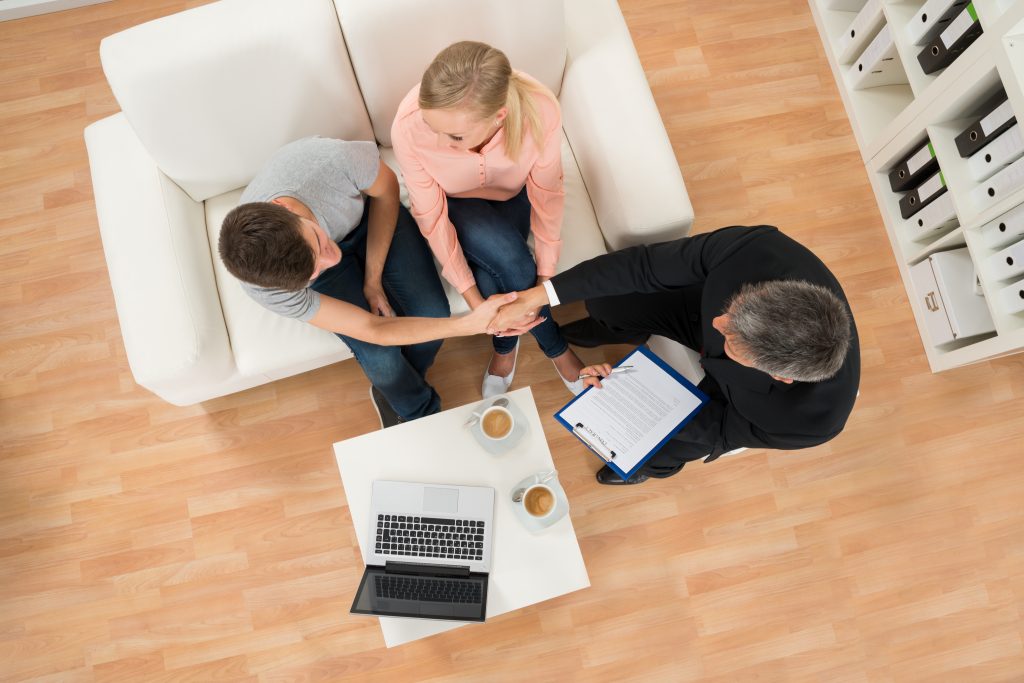 The Domain Difference
Domain Realty's proprietary selling strategy consists of four concurrent efforts that help us leverage your home better than most.  We create an unmatched online presence, create high-quality print materials, allow for gatherings, introductions, and broker open houses to help spread the word, and reach out to current databases with a very targeted approach informing them of the new listing.  Our custom built CRM software allows us to track and report on which buyers visit the listing through which websites so we then can automate follow-up marketing and direct communication.

Online Marketing:
Domain Realty has built and actively markets a network of over 825 marketing domains with each focusing on target markets throughout Southwest Florida. Our websites are seen by an average of 179,000 users on a monthly basis. The extent of our online marketing far surpasses all other brokers in the area.

Website and Online Collateral:
Domain Realty has an in-house web development and marketing team, consisting of 8 people that solely focus on exposure for our clients. We have expertise in designing and developing high converting websites, and exposing those websites to the proper audience to get your property sold.  When we create websites, we do so keeping search engine optimization at the forefront. Domain Realty has a solid understanding of what it takes to get to the top of Google and Bing search results.

Traditional Print Marketing:
Leveraging our in-house designers, Domain Realty designs image rich & high quality traditional print materials including postcards, brochures, and flyers. We analyze the market in terms of demographics and probability of purchasing ability, and directly mail these materials to potential buyers.

Open Houses & Broker Participation:
More traditional methods such as open houses and broker opens are still very powerful ways to gain more exposure and showcase the benefits of your particular home.  We know all the key players in our market so we'll make sure they are well aware of your home for any potential buyers they are working with.  Creating some buzz or excitement is the key.



How We Sell:
Listing Agents:
Domain Realty is one of the most aggressive listing brokerages in all of today's Southwest Florida Real Estate market. From high-quality flyers to syndication on hundreds of the web's top Real Estate sites to feature websites for individual listings, nobody provides more exposure to buyers. Domain utilizes the most cutting- edge technology to maximize the number of homebuyers who see our listings.  We also pay for enhanced exposure on many of the major search portals like Zillow & Realtor.com.

Selling Agents:
We have a team of over fifty buyer's agents that work one-on-one with thousands of homebuyers from across the country, developing relationships, and often times, waiting for an opportunity just like yours prepared to bring an offer. Our high- tech contact management system means that agents are connected with new buyers instantly, and buyers have the most up-to-date info on all of our listings before anyone else to help stay dialed in.

Marketing Team:
Domain Realty has an in-house online marketing team. We have developed numerous websites and high quality fliers for past clients. Further, we are Google and Bing Certified for pay per click advertising. We manage a hefty budget in online advertising for our clients each month and know how to get our online listings to the forefront of buyer searches.
Leverage our marketing and development team to offer the most exposure possible for the listing.
Direct mail a highly targeted list of potential buyers using a constant drip approach to ensure they know about the listing.
Email Drip marketing to our list of over 220,000 southwest Florida potential buyers.
Outside buyer agent protection software to ensure all outside agents that their referrals to marketing websites are protected.
Syndicate the properties to all major online portal to ensure exposure and awareness of the listing.
Steps to Selling Your Home
Define your goals, wants, needs and expectations. A good place to begin is by exploring your short and long term goals in life and how selling your home fits in. We will walk through a process to thoroughly understand the client's goals, wants and needs to ensure that your expectations are met.  Clarity is important.
Determine the best price for what's going on in the market right now. We assess the current state of the market and what comparable homes are actually selling for by reviewing a Comparative Market Analysis (CMA) on your home. That way, we can objectively determine its fair market value and price it right.
Prepare your property so that it is in top-selling condition. Most of us don't keep our homes in top-selling condition. We will work with you to help you see things from a buyer's point of view. We will consult with you on what to repair, replace or remove so that your home makes a GREAT first impression.
Implement time-proven, research-based marketing strategies. Your home will be marketed with a 10 point marketing plan that has the highest potential for bringing not only the most buyers, but also the most qualified buyers to your doorstep.
Show your property. Always keep your home in top-selling condition. When you leave for work, make sure that your home remains in top-selling condition. You know what they say about first impressions!
Receive an offer. When a buyer decides to buy your home, an offer will be presented. We will advise you on the offer and whether the buyer is qualified to purchase your home.
Negotiate to sell. Most offers require some level of negotiation. We will work together to decide your parameter and we will negotiate on your behalf.
Have your home appraised and inspected. Once you have accepted an offer, we will coordinate an appraisal, inspections and a survey (if required). If the buyer requires that certain repairs be made on your home, we will continue to negotiate on your behalf and recommend vendors so we move successfully from contract to closing.
Prepare for closing. A few days before closing (also known as settlement), we will contact the title company and the buyer's agent to ensure that all the necessary forms and documents have been prepared. We will meet with you to review the closing documents and let you know what additional forms and information you need to bring to the closing meeting.
Close! At the closing meeting, ownership of your property is legally transferred to the buyer. We will be present to advise you and ensure that everything goes according to plan.
Marketing Plan
We spend thousands of dollars towards our listings each month, more in a month than most spend in a year!
Unmatched web page with buyer lead generation "proprietary".
Database of over 220,000 buyers that we can target to their specific criteria.
Syndication to over 850 websites.
Properly price your home to ensure alignment with today's market.
Property will be listed in Matrix MLS and syndicated out to hundreds of websites.
Professional Photos with virtual tour.
Trulia, Zillow, RedFin, & Realtor.com enhancements.
Flyers, brochures, e-campaigns, and open house schedules.
Weekly Seller updates.
Excellent feedback and communication.
Google pay per click and search engine optimization on all our sites.
Customer Service Commitment
As the REALTOR's® you have chosen to exclusively represent you in the purchase of your new home, I promise that I will:

Provide you with 10+ Customer Service during the entire selling process including, taking the time to understand your wants, needs and expectations, returning your calls and emails the same day and being honest with you at all times.
Help you obtain the highest possible price for your house in the shortest amount of time.
Advise you on pricing and assist you with staging your home.
Implement the 10 Point Marketing Plan to market your house through as many channels as possible.
Coordinate the home showing process.
Present all offers and advise you on the terms and contingencies.
Negotiate offers on your behalf.
Schedule and coordinate completion of contingencies and inspections.
Monitor the buyer's loan process.
Coordinate and supervise the preparation of all closing documents and guide you through the closing process.