Attention Realtors………..Are We Here to Last???
Posted: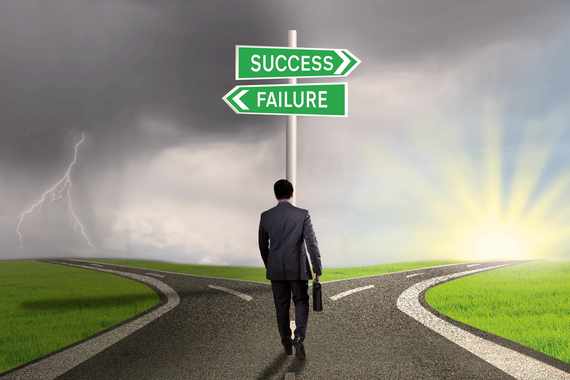 In a fast paced industry like real estate where it's highly competitive and constantly moving the question becomes how do we maintain our current levels of production in order to stay relevant in a business that currently has over 1.3 million licensed Realtors in the US, a staggering 180,000 in the state of FL, and more specifically about 17,000+ locally here in SW Florida?  It seems everyone we know has at least 10 Realtor friends, communities are popping up everywhere, contracts are constantly changing, and on top of all that we're left trying to comprehend and utilize the latest and greatest tech tools being introduced into our industry that are essentially trying to streamline our job or in some cases eliminate the need for a Realtor all together.
First off let's make one thing clear……..technology may help us operate more efficiently, stay competitive, provide higher levels of service, and afford us the opportunity to connect with more people BUT make no mistake it is not a substitute for us to actually do our job.  Tech can only take us so far.  Automated emails/calls/texts, IDX property drips, smart CRM systems, chat bots, cloud technology, social intelligence, virtual platforms, and predictive analytic's bring a ton of ammunition for us to use in the sales field but no matter how strong the capabilities of these systems, some algorithm cannot replace human connection, emotion, or the deductive reasoning that comes along with it.  Sure there will always be budget shoppers motivated strictly by convenience and price but the vast majority will still favor skill, care, and diligence over cheap bottom line service, especially when considering the significance of the business we handle.
At the root of what we do…….those sales fundamentals of communication, connection, trust, service, energy, emotion, enthusiasm, advising, counseling, market knowledge, negotiating, problem solving, situational awareness, and the understanding of other economic outliers effecting value are the core threads of our business that cannot be performed or acted out by some robot.  It's impossible.  Yes we are all striving to locate effective tools that will help us boost our business, open more doors, and do a better job, but often times we lose sight of these basic fundamentals and building blocks necessary to succeed in our industry.  If we're not there to actually service the client, it doesn't matter how great our tech platform is.
So what does it take to become a top producing realtor and stay relevant in this highly competitive business of real estate???  It's putting forth the sheer work ethic and determination of Michael Jordan, having the adaptability of a chameleon, possessing the mindset of a Jedi, and operating with the dogged humility of a servant.  If we could blend all of these traits together combined with a passion for real estate, well then we might looking at one top-producing agent.  Beyond that, here's an in depth look at the core principals and characteristics of a successful real estate business……from a human's perspective of course:
Work Ethic:
It begins with us raising the bar and setting realistic goals that will push our abilities to the outer limits (where true growth really happens).
It's implementing and maintaining the many productive daily disciplines to help us grow.
Learn to be proactive, have a set schedule, and control the flow of your day.  A reactive business becomes inefficient.
It's being available, answering your phone, or being prompt to return all messages……surprisingly it's a BIG problem in our field!
It's showing up even when you don't feel like it and being accountable for the results in your business.
It's all about "action"…..without it expect nothing in return.
***Just remember……The only way to truly fail in real estate is by standing still.
Connecting with People:
Always be prospecting…..our goal is to break the ice, have a genuine conversation, connect with people, make them comfortable, build a rapport/trust, add value, and truly take the time to learn more about their situation.  The better you can do this the more business you'll earn.
Get in front of them asap because you'll have a better chance retaining them as a client if you do.
Be a great listener and ask strong open ended questions, you want them to do the talking.
Take genuine interest, log very detailed notes into your CRM to reference (helps us re-establish connections), and implement a strong follow up system to maintain these connections over time.
Always have a value proposition or ways to help/improve your clients overall knowledge of things.
***A quote I love:  "If you take care of people everything else in life will fall into place, including your sales."
Mentality:
If you don't think you can do it………..you're probably right.
Real estate is not "easy money".  Contrary to what many people think it requires some serious grit and the relentless will power to succeed.
Always be thinking big picture long term……..the day you plant the seed is not the day you bear the fruit.
You're going to take punches, lose deals, miss a detail costing you $$$, or even get burnt out from the daily grind of this demanding business.
Can you keep moving forward in spite of these circumstances or are you easy to buckle under the pressure?
It's learning to be resilient and having confidence in your abilities…….you must commit 100%.
It's being an optimist at heart but also knowing when to be realistic and firm.
***Our mentality becomes the very platform from which we operate our day to day lives………so choose it wisely!
Market/Product Knowledge:
Directly tied to the "value" we bring to the table and "why" they need our assistance.  How often do we get asked, "how's the market doing"?
Can you comfortably answer that question with market stats and facts?
It's critical to keep learning the communities, amenities, HOA fees, golf courses, locations, beaches, and the overall pros/cons of any given property or community so we can help our clients cross shop and make informed decisions.
We're expected to wear many hats in real estate and although we're not the "experts" in any one particular field it is important to know the basics so you can speak of home inspections, builders/their product, the lending process, appraisals, elevation certificates, title, or review of HOA documents……….to name a few.
Understand how these services tie into your business but more importantly how it could potentially impact our clients.
***The more you can talk real estate with market & product info the more people you will earn business from……so keep learning and stepping up that game!
Customer Service:
This is key for any business to thrive and the future of your business depends on it.
Make them feel as if they are your only client and kill it with customer service.
Be so good for them that they wouldn't fathom handling this without you.
Often times we become concierge's, tour guides, counselors, researchers, psychiatrists, planners, and negotiators.
We recommend fun things to do, hotels to stay, beaches to visit, or even restaurants to try.
We keep their best interests in mind during a major life purchase and handle the details with extreme care.
The goal is to represent our client to the best of our abilities, make the process as seamless as possible, and make it an overall pleasurable experience.
Buying a home is exciting and nerve racking experience all at the same time……show some empathy and compassion for the details.
***Happy clients become walking talking advocates and billboards of your business which in turn becomes an extremely powerful referral based business………..and the best part is it's mostly free!
Communication Skills:
This requires both verbal and non verbal communication like body language.
Being a great communicator can earn you business alone in today's instant gratification world….it also helps with loyalty and the customer commitment.
Is your tone upbeat, excited, & sincere?  Is your posture confident and tall?  Do you have a firm handshake?  Can you look others comfortably in the eye?
Discuss the expectations and obligations of your working relationships to ensure we're all on the same page and you don't lose clients.  Never assume they know how this business works!
Provide feedback and timely updates to your sellers on all listing OR you need to be on the ball with new inventory for your buyers.
Know how to articulate things in a way that is welcoming and value oriented.
***Example 1:  How much are you looking to spend on this purchase OR
***Example 2:  It's always my goal to find you the best possible price and terms within your criteria but where should we cap the budget for search purposes?
Essentially it's the same question asked but now you're showing sensitivity and awareness for their needs which helps show your good faith nature to truly help them.
Value Proposition:
This is the big "why" people need your services or want to work with you when buying or selling a home.
Most commonly our value comes in the form of market/product knowledge, the experience we have facilitating a transaction from start to finish, and pushing for our clients to obtain the best price and terms as possible.
With so much information available to buyers and sellers we're no longer the keeper of all market data so we need to bring more depth and insight to the table when answering questions.
Help the client differentiate the direct value between communities, product, and pricing.
When prospecting…….without something of value to offer there's no need for them to talk with you or to call you back.
***Example 1:  "I'm just checking in to keep in touch and to see if you're any closer to being ready to purchase.  Please let me know when you have a moment."  OR
***Example 2:  "Here's a new home in Bonita National……the price was just cut by 20k and they are also offering a free golf membership if we go to contract by the end of the month.  They are super motivated to get this one off the books.  I know you might not be quite ready to buy yet but I also wanted to make sure you were aware of the opportunity just in case.  If you'd like me to take a look at it or gather more info just let me know, I'd be happy to do so."
Yes the 2nd is far more elaborate but which one of these examples is likely to engage a customer response??????
Negotiating:
Never just "settle' for the sake of getting a deal done…..unless it truly appears to be a fair deal.
You must know the numbers and how to leverage market data to your clients benefit.
The better you can remove emotions from the equation, the more success you'll see.
Be calm, logical, confident, & direct.
Learn to ask the other agent crafty questions to gain more insight to use during negotiations. Remember…..knowledge is power.
Know the ways you can push back to gain a better position.
We don't create the market we just interpret it.
Learn to under promise and over deliver.
PLEASE remember:  The other realtor is not your enemy.  Sure you're both negotiating for your respective clients but there is such a thing as collaborative negotiations.  It's far more effective too.
Problem Solving:
I can guarantee you that almost every transaction will have a problem of sorts.
It's up to us to be the glue to hold it all together and find as many solutions as it takes to succeed.
When you're confronted with a problem your brain needs to automatically be thinking solutions.  Do not dwell or complain for an hour, it's only wasted time.
The better you get at this the more deals you'll be able to close.
Be comfortable with problems, even expect them, and learn to spot problems down the road to better avoid them all together.
Confidence:
It is SO critical to have confidence in yourself and your abilities.
Would you hire somebody lacking confidence to handle one of life's greatest investments?  Of course not.
The better and more confident agent is likely to get the business……regardless if they know every answer or not.
BUT…..please keep in mind there is a fine line between confident and arrogant so be careful not to cross that threshold.  Clients generally don't admire arrogance.
Assertiveness:
We compete in a field where we need to be assertive to make things happen.
We are creators, initiators, and matchmakers with the given criteria and market.
We must be quick on our toes to get our clients the best deals.
There's a way to be assertive without appearing too aggressive and it starts by being conscious of their situation and needs.
In order to land them the best deal the client needs to have their check book out and ready to leave a deposit.  If they're not there yet……don't even bother pushing that hard.
Being successful and staying relevant in real estate can be simplified into a few basic disciplines…….be ready to work hard, know the product/market, and be great at communicating and connecting with people.  We have to strive harder to be the exception because if we compare ourselves to the status quo in our industry, the results are not overly impressive. The best thing we can do as an industry is raise our value through service, expertise, and building long lasting quality relationships with our clients.  We need to focus on creating an all-inclusive enjoyable experience for the consumer by organizing the transaction from start to finish (including mortgage, title, homes inspections, and insurance) and putting customer service at the forefront is exactly what we all should be focusing on in today's world.
So the real question to ask yourself……..are you willing to do what is required to succeed and stay relevant in the business of real estate???  If so, how bad do you want it and how hard are you willing to work???
Happy Selling everyone!
Adam