Miromar Lakes Beach And Golf Club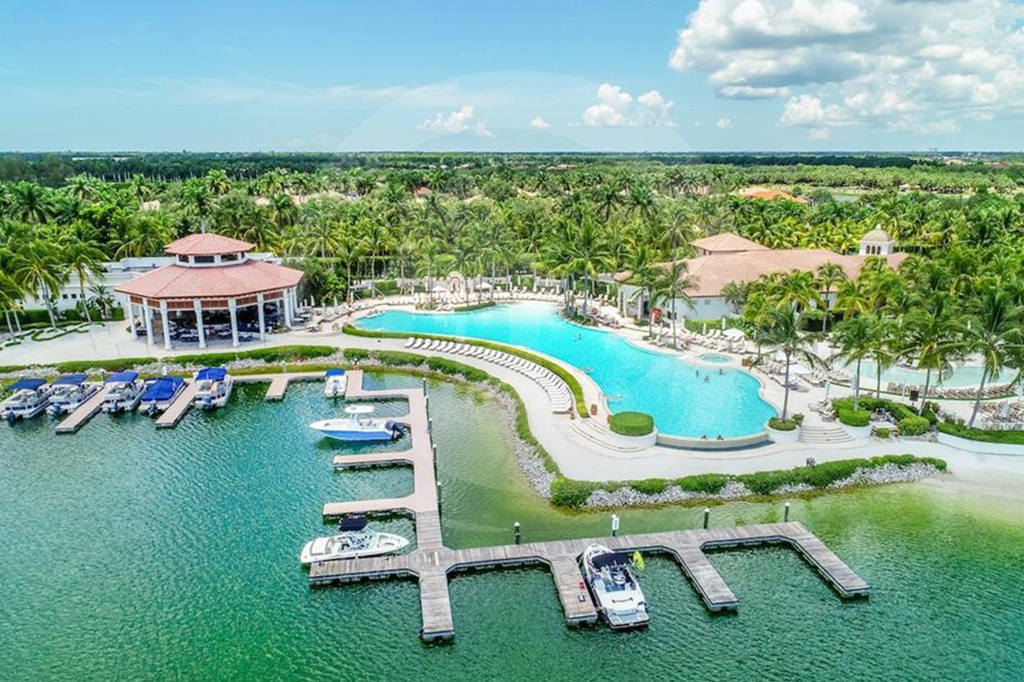 View All Miromar Lakes Beach And Golf Club Listings
Amenities:

Golf Course

Tennis

Club House

Restaurants
Those of us who live in Florida, and those considering moving here, have a wide variety of reasons why this is the place that we choose to call home. Some of us live here because of the weather, sunshine nearly every day and warm temperatures. Some are here because they love the beach and water sports. Still others have given up the life in the cold north to be able to play tennis or golf year round. Whatever your reason is, you will be able to enjoy it to the fullest at Miromar Lakes Beach and Golf Club in Estero.
Location, Location, Location
You know that saying from the Real Estate World, "when buying real estate, the most important thing to look at is location, location, location". Whatever your passions, you will have a difficult time finding any better location than Miromar Lakes. Pick out your favorite activities and see if this is a convenient location for you:
Golf – a course on the property and at least 15 others within 5 miles
Tennis – courts on the property and 14 others within 5 miles
Shopping – Gulf Coast Town Center, Miromar, and Coconut Point are all nearby
Fishing – on the property, plus river and gulf fishing just minutes away
Hockey – Germain Arena is 6 minutes away by car
Concerts and Cultural Events – Germain Arena or Barbara B Mann Auditorium
Restaurants – 1 on the property and many in the general vicinity.
Spas – 1 on the property and at least 15 within 5 miles
In addition to all of these, The Southwest Florida International Airport is 10 miles away, and the Gulf Coast University is right next-door.
Weather
I think we all know about Florida weather, but just in case, below are the average temperatures in Estero:
December 68 degrees
January 66 degrees
February 65 Degrees
March 70 degrees
You might be surprised to know that the average temperature for August is 83 degrees. All of this, and lots of sunshine.
Your Home
WCI, the developer of Miromar Lakes Beach and Golf Club, has long been known for their construction of luxury homes and communities. Miromar seems to have superseded even the best of the best by being the winner of over 100 awards including Community of the Year. Knowing this, you would expect the homes to be truly exceptional, and you will not be disappointed. There are over 24 distinctive home styles and floor plans. Luxury items that would be considered upgrades in other houses are considered standard in a WCI home. Chef's kitchens, infinity edge pools, spa bathrooms, whatever you may desire in your luxury home, you can have right here.
You will have it all; location for perfect weather, location for those things that you love to do, and location for the home of your dreams.