Ethics vs. Professionalism in Real Estate
Posted: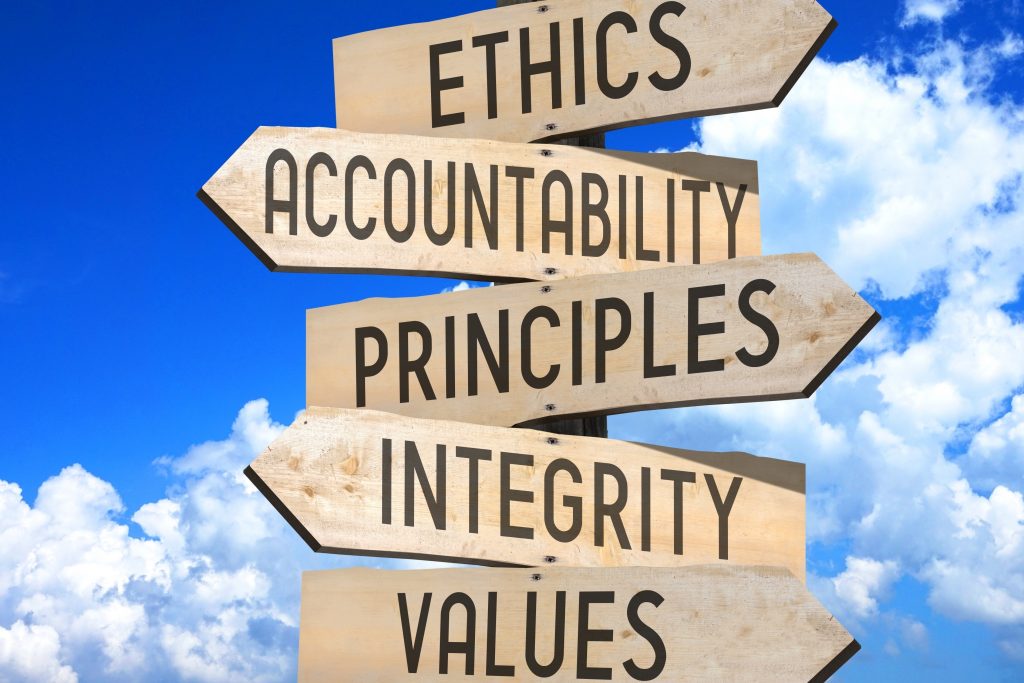 Often times as real estate professionals bound by NAR's "Code of Ethics" we find ourselves dealing with people and situations that feel unfair at best, extremely frustrating, or in some cases just downright inconsiderate.  We're not quite sure what we can do, if anything, but we do know the conduct being portrayed is not one we like to deal with.  It could be something minor as not leaving feedback on a showing or better yet, not showing up at all.  I guess the question becomes, what can we do about it and does it have grounds for a potential complaint or violation with the board?
First off, as Realtors it's important that we clearly understand the difference between NAR's "Code of Ethics" and the professionalism expected to be conducted as laid forth in NAR's "Pathways to Professionalism".   Do you know and understand the difference?  Quite simply, it's the difference in behaviors that will either get you into trouble (fines, suspension, revocation) vs. those that act more as a professional courtesy and ones that do not have grounds for a formal complaint.
Our "code of ethics" is a series of articles relating to the Realtor relationships and/or duties expected to be practiced with integrity when interacting with clients, the general public, and the many other Realtors we interact with on a daily basis.  These "code of ethics" we're required to follow outlines the direct obligations of our expected conduct and sets a higher standard of representation than those mandated by law and just like any court room, there are direct punishments and potential consequences for violating such ethics.
Realtors are expected to stay informed regarding issues affecting real estate, willingly share the fruit of their knowledge and experience, and offer objective, professional, and uninfluenced or self-serving advice that acts in the best interest of the client.  We must deal fair, honest, and disclose any pertinent information affecting the value of a property or the nature of a transaction. It's forbidden for us to scheme, collude, manipulate, or act with malicious intent.  Essentially, we must act as true professionals, ones with integrity, and always look out for the well being of the client.
Professionalism, on the other hand, are certain behaviors within our business that might drive people nuts and upset a buyer or seller, but ultimately the Realtor cannot get in trouble or punished as a result.  It's a shame I know!  NAR's "Pathways to Professionalism" nailed it with the "Golden Rule": Do unto others as you would have them do unto you.  If it's something you think would aggravate you, it's about having the professional courtesy to handle things with skill, care, and diligence and having the decency to be mindful of others.  To be successful in the real estate business, mutual respect is absolutely essential.
So what are some of these "professional" items that we're talking about?
Not showing up for a scheduled showing appointment.  Often times, sellers spend hours getting a home ready to show… it's a complete lack of respect and a surefire way to aggravate a seller.
Not returning phone calls, texts, or emails.  An epidemic in the real estate business!  Just communicate people, it's how we make a living.
Not providing showing feedback to the listing agent and/or seller.  They need to know what the "market" thinks of their home to help better position for a sale.  Tough to do all the time, I get it, but if an agent goes through the trouble of contacting you for it, do the right thing.
Be aware and meet all deadlines.  Surprisingly a lot of errors happen out there, mostly due to lack of care and attention to the details.  Be accountable for the results in your business.
Unapproved access or unaccompanied access.  This is a potential liability so you need to be careful.  Always have confirmation for a showing and a Realtor should always be present.
These are just some of the common professional courtesies we deal with on a daily basis and you'd be amazed at some of the things that happen out there.  I like to think that ethics allow you to stay in the business, professionalism is what makes sure you're here to stay, while earning future business as a result of superior service.  All that I can ask and wish for each of you, please keep raising the bar, take pride and ownership in what you do, communicate well, and be pleasant to deal with.  Real estate is very much a reputation business and every interaction you have counts.  People notice and people talk.  We are in the relationship business.  How do you want people to think of you?