What Does Loyalty Mean to You?
Posted: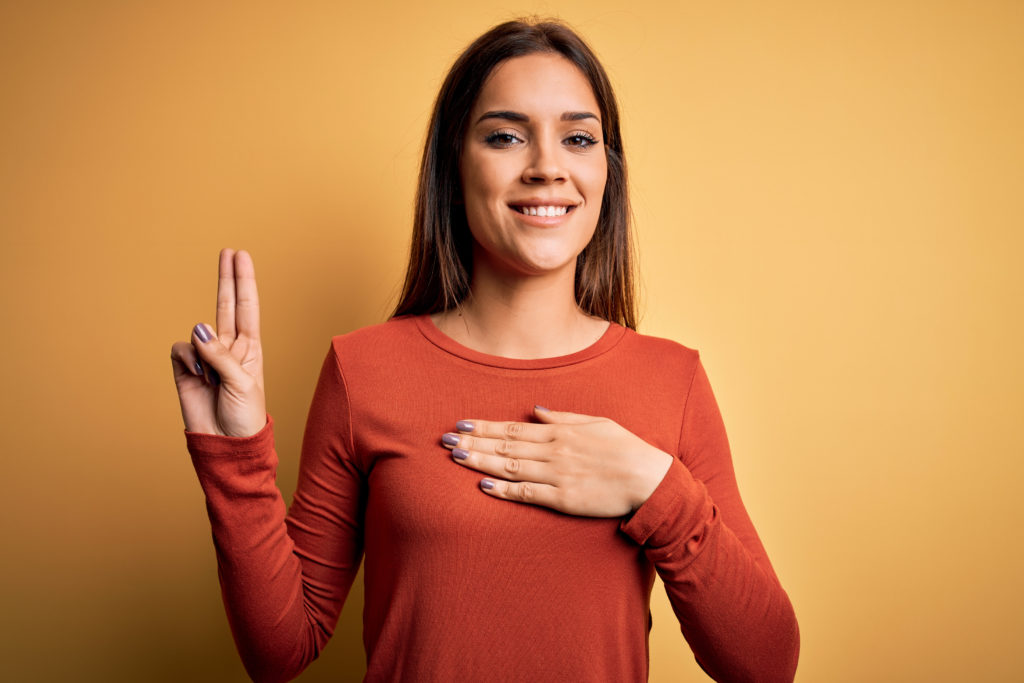 So, last night I found myself really pondering the whole thought and concept of loyalty, and of course I felt compelled to share with you all today ;). What does loyalty mean to you? How does loyalty play into your life and business? Are you loyal to yourself as a person? Do you follow through on these loyalties or are you easily bumped off track?
What Is Loyalty?
By definition, loyalty is a strong feeling of support or allegiance to a person, institution, or even to one's own self for that matter. Loyalty is faithfulness, honesty, keeping your word, following through on your plans, and being accountable to the obligations of a certain relationship, circumstance, or dream. Loyalty is something we can rely on. Loyalty is the bond that keeps us on track in life and business. Strong character comes to mind.
Loyalty is nothing more than a firm commitment to achieve a certain goal or level of happiness in spite of the many challenges we'll inevitably endure along the way. It's not doing what is "easy or convenient", but rather, it's doing what needs to be done to preserve the very nature of those things you feel loyal to. Loyalties are not easily deterred and oftentimes they are deeply rooted personal convictions we feel passionate about.
What Does Loyalty Mean To You?
My point today is geared more towards the loyalties to ourselves, to our dreams and goals, and our commitment to expect more out of life and business. On the flip side it's also about not allowing the natural current of life, circumstance, or toxic people and influences dictate the paths we lead. We must be loyal to ourselves by living with intention, be true to who you are, avoid the noise of the world, and allow the heart and passion of your soul guide the way.
It becomes the loyalties of life providing that much needed day to day fuel and it's those very commitments that lead us in the direction of happiness and fulfillment. The positive change we all so desire is not a matter of actual physical change or turning your life upside down in a self sabotage kind of way just to motivate you. The change we truly desire lies within. It's committing to that reflection in the mirror and allowing the loyalties of your life to lead the way.
Look guys…. I'm human and subject to error just like every single one of us. But I do know that regardless of how I feel on any given day…. I will always show up and find a way to make positive things happen and find a way to do the best I can, whatever that output looks like. But over time, I've also learned how to best optimize my day to day life to ensure I live with drive, purpose, stay goal oriented, and yet find ways to keep myself balanced regardless of what's happening around me.
Loyalty Is A Long-Term Foundational Commitment
It's my strong loyalties and commitments that pull me through the tough times of life and keep me focused on the big picture long term goals. When your goals or dreams feel tangible and you make them every part of your day to day life, while practiced consistently over time, you will without a doubt see and feel the enormous impact within your life. The longer you remain loyal, the stronger the bond and the more powerful the result.  Do you recall the blog about "Bleeding Your Colors"?
All I know is this…. life is one crazy beautiful sometimes painful journey and it's far too short to let "auto-pilot" lead the way or to not challenge ourselves as people and professionals. Regardless of where we all are in life and or how big or small the commitment, just do it. Commit to it. Allow your personal convictions to lead the way to a more meaningful and purpose driven life. Stick to it and see how powerful it can feel.
We all have the ability to make this intentional decision for ourselves and it all starts with our mindset. Find it, embrace it, and own it. I wish for every single one of us to grow as people, to find more happiness and fulfillment, and really just do our very best to enjoy this beautiful journey we call life.
Love you guys and happy Friday!