Southwest Florida Real Estate Market Update (11-13-2020)
Posted: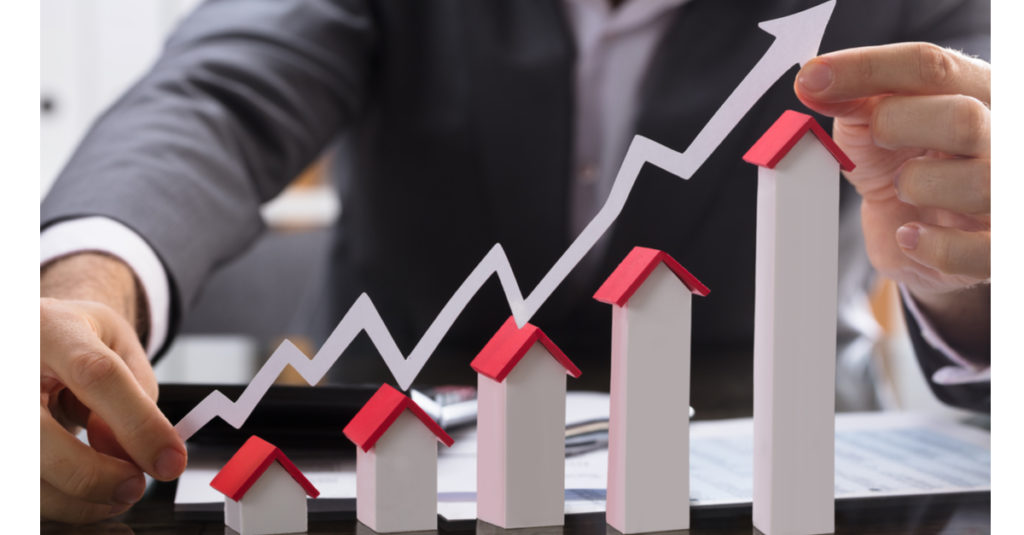 Southwest Florida Real Estate Market Update: 11-13-2020
As we make our way through what's been a very unusual year, here we are in the midst of political and economic uncertainty, a lingering global pandemic, and a real estate industry that has become the catalyst of our current economy.  In spite of all that's happening around the world one factor has remained inordinately clear, people want to be in Southwest Florida.  We're in a market best described by record low inventory and interest rates, intensely high buyer demand, a bullish builder outlook, and an upward pressure on pricing as we hit an all time high US median home price.  As a result, this "perfect sellers-market storm" continues to lead the way by dominating headlines and providing a distinct advantage to home sellers.

The sole purpose of these uniquely insightful updates are to provide an in depth quality based understanding of our market, trends, and other secondary variables tied to the real estate industry that go well beyond the traditional "monthly stats" we're mostly accustomed to.  Although real estate is "hyper-local" by nature, it's important that we understand these other macro-type factors and how they ultimately affect our business.  Providing quality driven information is the key for us as real estate professionals and paramount to our future success.  But more importantly, it's about helping the clients we serve make well informed real estate decisions because as fluid as real estate can be, we either stay dialed in or risk being left behind.
Initial Thoughts:
Economy:  We're officially out of what's been considered the deepest recession in US history (technically speaking) as the GDP rose 33.1% in the third quarter.  Real estate, which has been vital to the V-shaped recovery, accounts for about 20% of the GDP and is the current backbone of a mostly uncertain economy.  This recovery had been expected with a strong showing from the housing, employment, and retail sectors.  Personal consumer spending (food, travel, accommodations) rose almost 41% in Q3 as people try to escape the "cabin fever" feeling of lockdowns.
Luxury Market (1mil+):  It has become rather obvious that affluent clientele are finding much comfort investing in SWFL real estate.  This sector of our market has literally doubled in closed sales when compared to the 30 day average for all of 2019 which was 156 closings.  In the past 30 days we've seen 325 close (up 208%) with another 386 go pending (up 247%) and furthermore, 68.2% of the closed sales were CASH!  In times of economic uncertainty, stock market volatility, and inflationary risk, real estate tends to perform well, especially when combined with lifestyle changes as a result of COVID.
Inventory/New Construction:  Nationally, we're dealing with record low inventory and its no different here in SWFL.  As of this report we are down 37% for a total of 8,883 listings when compared to April 24th when we had 14,278 total listings.  New construction (up 11.1% year over year) builders are working diligently to replenish the limited supply of inventory but unfortunately it's just not happening fast enough thereby causing an upward tick in pricing.  The most recent census date shows a 1.1 million annualized pace for new homes, the highest level since 2007 and expect pricing to bump up anywhere in that 4% to 5% range in the year ahead.  Lumber futures are showing signs of falling which does suggest that prices could moderate in the coming months.
Home Values: The national median home listing price climbed 11.1% to about $350,000 in September which also correlates to a 13.9% increase in the average price per square foot.  The median home price (resale) for all housing types sold during September was $311,800 a 14.8% total increase when compared to a year ago and has peaked close to $329,000.  As a result of such intense demand and vastly depleted inventory, list prices have continued upwards year over year every week since May, thereby accelerating this very "pro-sellers market".
Amendment 5 & 6 Pass:  Approved in 1992 but enacted in 1994, it was the 2008 ruling to the "Save Our Homes" benefit that made the exemption cap "portable", thus allowing people to transfer their homestead (up to $500,000 of total exempt value) from one property to another. The passing of Amendment 5 extends the transfer period from two years to three years.  Amendment 6 allows the transfer of a disabled veteran's tax benefits to a surviving spouse who can then keep the tax break until they sell the property, remarry, or pass away.
What's the SWFL Real Estate Market Doing?
Pending Sales:  Pending home sales are still far ahead of last year's pace, up 19.6% year over year and up a staggering 92% from this time last year.  But yet we are down 4.9% month over month as the lack of inventory may finally be putting a damper on what's been several months of record home sales.  We had 4,184 go pending in the past 30 days which is still 37% higher than our 12 month 30 day closing average (3,043).
Closed Sales:  Comparing this month to the same time last year we are up 71% in total closed transactions and up 139% in total closed volume. We've seen 3,785 close in the past 30 days, up 20% from the past 365 day 30 day average (3,043).  The past year shows 36,525 sales which is up 8% when compared to all of 2019 closed sales (33,488) and a year that is now officially considered the top year of our longest increasing market in history.
Inventory:  In total, we only have 8,883 active listings.  Based upon the 30 day "closed rate of absorption" we have 2.35 months of inventory and based upon the 30 day "pending rate of absorption" we have 2.12 months of inventory, 5 to 6 months is considered a balanced market.  The inventory struggles are very real and we'll start to see a direct correlation between pending/closed sales and the lack of supply.
What Does the Big Picture Look Like?
Minimum Wage Increase:  Florida voters approved a gradual minimum-wage increase to $15 per hour phased in through Sept. 30, 2026.  It will increase the minimum wage to $10 an hour on Sept. 30, 2021, and then increase it by $1 each year until Sept. 30, 2026, when it will be $15 per hour. Currently, Florida's minimum wage is $8.56.
Unemployment:  The US unemployment rate in October hit a new pandemic low of 6.9%, down a full point from September, and down 7.8% from April's record high peak of 14.7%.  About 12.1 million jobs have been recovered and another 10 million jobs are needed to return to pre-pandemic levels.  In October employment increased by 906,000, mostly driven by the service providing sector (worst hit by pandemic) with gains in leisure and hospitality (+271,000), professional and business services (+208,000) and retail trade (+104,000).
Forbearance:  Coronavirus related forbearance rates have dropped to a 7-month low and further improvement will require an ongoing recovery in the job market, as well additional fiscal stimulus.  The FHFA announced that Fannie & Freddie will continue to buy loans in forbearance through Dec 31 to help support homeowners and lenders and many expect these forbearance plans to be extended fully into 2021.
International Buyers:  A very unsurprising result of the pandemic is the reduction in the share of international buyers in the second-home market. Their share of purchases in September was down about 4%, which fortunately for us is easily being made up by domestic buyers. Expect some pent up demand in this sector and perhaps one of the "opportunity zones" down the road.
Issues or Potential Concerns:
Cyber Criminals:  91% of global business respondents have reported a rise in cyberattacks since the pandemic started because as remote work grows, cybercriminals are targeting unprotected at-home networks that may not have the same safeguards employees use at their offices. The real estate industry has become a growing target of cybercriminals in recent years as scammers try to insert themselves into transactions with erroneous information to get buyers to wire funds to the wrong account.  Please beware!
Builder Concerns
:  The biggest concerns for builders heading into 2021 likely will be lot & labor shortages, land prices, new-home affordability, the aftermath of the election, and building material costs.  About 57% of the builders foresee supply disruptions and 29% predict labor shortages that will continue to press on timelines.  Therefore we expect to see an elongated time from start to finish for new homes heading into 2021 so be sure to manage those client expectations.  
Investment Market:  Commercial investment spending remains depressed, down 14%, as businesses deal with the challenges and uncertainties of working from home, the acceleration of e-commerce, and rent payment risks.  About 27% of renters, or 14.2 million, are worried that they can't pay rent or will have rent deferred and expect some upcoming policy proposals to help counteract these concerns.
Things to Keep Our Eyes On:
Housing-Related Taxes:  Biden has said that if elected he will roll back Trump's tax cuts, presumably deduction rules for things like mortgage interest and local and state taxes. His plan also specifically states that his overall $640 billion investment in housing will be "paid for by raising taxes on corporations and large financial institutions."
Biden's $15,000 First-Time Homebuyer Tax Credit:  Before any tax credit would be put in place, it must first be hashed out in a bill passed by Congress.  But unlike the tax credits offered during the Bush and Obama administrations, buyers would get this credit at the closing table rather than having to wait to receive it in the following years tax return.  For now, it's nothing more than an idea.
1031 Exchanges:  Biden has proposed abolishing 1031 "like-kind" exchanges for investors with annual incomes above $400,000 which is a much favored benefit within the industry and a strategy very relevant here in SWFL.  These exchanges allow real estate investors to defer capital-gains taxes when they sell properties by directing the proceeds into new investments within specific timeframes. 1031 exchanges are especially important during economic downturns when access to capital is less available.
Protect Independent Contractor Status:  Most real estate agents are independent contractors rather than employees at their brokerages, which does affect their tax status and there have been recent challenges to that classification on the federal and state levels.  Many experts feel this will be a tough one to overcome but nonetheless something to keep an eye on.
NOTE:  A split congress heading into 2021 would lead to more gridlock in DC and less chance of any radical changes taking place.  Several credible sources believe these policies are not going away anytime soon.
Where Do We Go From Here?
Home Values
: As we approach 2021, home values are expected to climb with projections ranging anywhere from 3% to 6% nationally.  Federal Housing Finance Agency (FHFA) released its latest 
Home Price Index
and the report showed home prices actually rose 6.5% from the same time last year.  FHFA also noted that price appreciation accelerated to record levels over the summer months:  the largest two-month price increase observed since the start of the index back in 1991.     
Interest Rates: It is likely that we'll see a very cautious Fed when it comes to raising rates and it's projected that short-term rates will stay at 0% at least until 2022 thereby keeping mortgage rates near record lows.  The Fed will keep increasing its holdings of Treasury and agency mortgage-backed securities (at least at the current pace) to help sustain smooth market functioning with the goal of supporting the flow of credit to households and businesses.  Some experts predict to be in the 3.4% range by mid 2021 but expect another year of purchase growth and a slowing refinance activity.
Sellers Market Continues: Until the inventory supply has a chance to catch up or demand falls off the table, we can expect this sellers market to lead the way into 2021.  Rising prices and quick selling homes best summarize these trends while leaving many buyers frustrated and/or being priced out of the market.  Expect the pace of sales to soften a bit but mostly as a result of the limited inventory available to buyers.
COVID-19: Although we have much to remain optimistic and grateful about, there are certain headwinds facing the economy in the coming months such as the possible resurgence of COVID-19 infections and potential shutdowns.  As long as the spread of the pandemic is brought under control, the economy should expand next year allowing the job market to improve and incomes to rise.
The bottom line is this, the backdrop for our housing market still looks pretty amazing, especially here in Southwest Florida where we still have the beautiful weather, healthy/active lifestyle, and the many enticing financial/tax benefits making Florida a popular choice for those seeking refuge or just to enjoy life.  Let's stay positive, work hard, and keep pushing forward my friends.
Cheers,
Adam