Southwest Florida Real Estate Market Update (December 18, 2020)
Posted: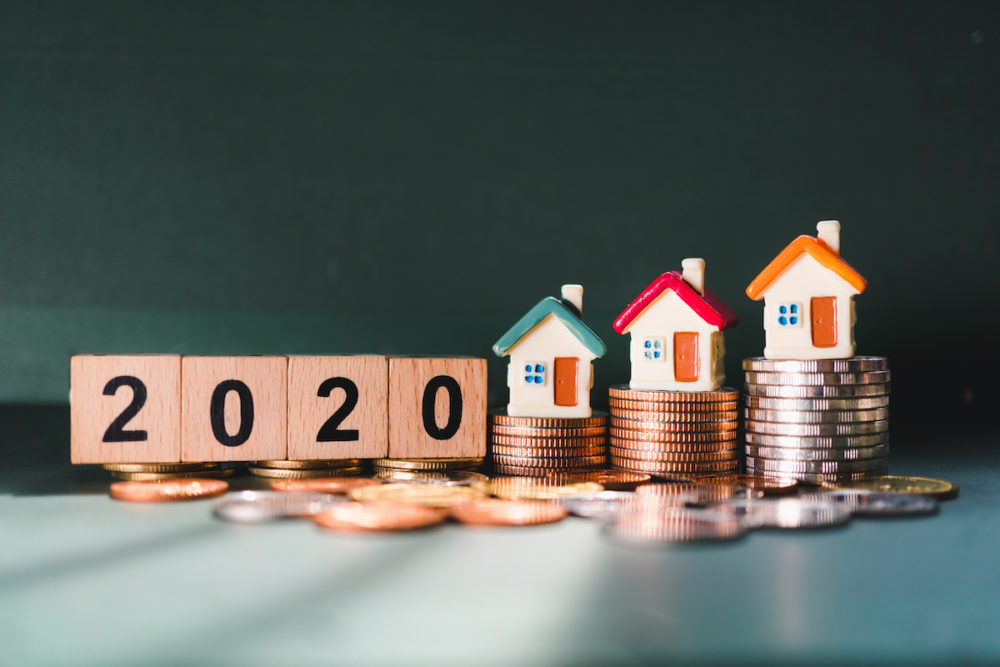 SWFL Real Estate Market Update: 12-18-2020
Happy Friday & December 18th!

Here we are in the closing weeks of 2020 and ohhh what a year it's been!  In fact, this year has proved that anything is possible having seen it all – hurricanes & wildfires, a global pandemic, economic shutdowns, corporate bankruptcies, stock market volatility, the rise of crypto, depression-level unemployment, civil and political unrest – and it seems the world as we know it is changing right before our very eyes.  Through it all our spirits are being tested, thresholds pushed, and at times, put under enormous amounts of pressure.  It's imperative now more than ever for us to come together first as people and human beings to find strength in each other so we can overcome the many adversities of this historical year.   

Yet, in spite of all the doom and gloom happening around us, we have a real estate market that has not only thrived in the midst of Goliath-like challenges, but an industry that has emerged as the catalyst and backbone of what's been considered a mostly uncertain economy.  If anything, the latest circumstances have accelerated life plans, increased the importance of home ownership, and allowed for more flexibility as people continue to work from home.  This is especially true in places like Florida and Texas, driven by intensely high buyer demand, where the obvious lifestyle perks and generous tax advantages continue to draw people in at a higher rate of growth than any other two states in the US. 
2020: A Year of Records:
Stock Market:  It was back on March 11, 2020, a month after hitting record highs, when the COVID-19 pandemic caused massive disruption throughout the world causing stocks to plunge 34% over the next 12 days and officially ended what is now the longest bull market in history lasting 11 years in total.  The historical average length of economic expansion is 5.3 years.
Interest Rates:  On 15 separate occasions this year interest rates have broken all time record lows while bottoming out this past week at 2.67%, the lowest number ever recorded by Freddie Mac's weekly survey of rates dating back almost 50 years to 1971.
Inventory:  In October per a NAR report, inventory dropped to an all-time record low of 2.7 months worth of available inventory nationally and this limited supply in tandem with intensely high buyer demand has now created the perfect "sellers market storm".  
Mortgage Origination Volume:  Per "Black Knight's Mortgage Monitor" we are on pace in 2020 to surpass $4 Trillion in total volume which is easily a record and the highest level for purchase origination since 2005 (1.51 trillion).
Home Equity:  Per Core Logic, back in Q2 home equity hit an all-time record high of $18.7 Trillion and Q3 provided homeowners an additional $1 Trillion while reflecting a 10.3% equity gain year over year.  What's most encouraging is to see that home equity line of credits are at a 15 year low which helps provide resilience and sustainability within the market itself.  
Builder Confidence:  Rose 5 more points to 90 in November which is the highest score ever recoded since its inception over 35 years ago and this will be the third time this score ever broke 80.  This index helps gauge builder perceptions of current SFH home sales and expectations for the coming six months.  The 55+ sector has also jumped 6% above the previous record high currently sitting at 83 on this index.
Unemployment:  We've seen unprecedented layoffs as job losses hit a record high of 18.1 million in April and the highest unemployment rate since the "great depression".  The US economy has recovered 56% of those jobs to date and further gains are required to find that "market equilibrium".
Median Home Price:  In the weeks ending Sept 27th we saw the US median home price hit an all time high right below $320,000 while riding a 103 straight months of price increases. This strong price run-up is partly due to a boom in the luxury sector and a jump in multiple offer situations for starter homes, along with the huge lack of available inventory.
Hurricane Season: The 2020 hurricane season produced 30 named tropical cyclones (13 of which became hurricanes) and is now considered the most active season in recorded history.  An average season has 12 named storms with 6 of them hurricanes.
What's the SWFL Real Estate Market Doing?
Pending Sales:  We've seen 3,884 go pending in the past 30 days which is down 7% from the 30 days prior (4,184) and once again proving that inventory issues are hindering new contracts but still up 25% from our 12 month 30 day average closings (3,093).  The past 7 days though have been very strong though up about 8.4% from this time last month.
Closed Sales:  If we consider the YTD closings we have 35,981 which is already 7.4% higher than all of 2019 closed sales with 2 weeks of data to go!  Furthermore, our running 12 month 30 day closing average is about 2% (3,093) showing the month over month change and we're still up about 14% in the past 30 days (3,535) compared to that same 12 month average (3,093).
Inventory:  We're currently showing 8,181 total active listings which is down 8% from last month and down a staggering 41% from where we were back in May (almost 14k listings).  At the 30 day "sold" rate of absorption (3,490) we have 2.34 months of inventory and at the 30 day "pending" rate of absorption (3,884) we have 2.1 months of inventory.  Nationally, the total inventory decreased around 39% fro this time last year.
Luxury Market:  This sector has been and still remains on fire.  For all of 2019 there were 1,905 closings at or above $1mil or about 158 per month.  In the past 60 days we've seen 675 total closing which is up about 215% from the entire 2019 average.  Furthermore, 71.7% of them are CASH sales!
Median Price:  With real estate being "hyper-local" by nature it's hard to generalize price increases across the board, but the vast majority of areas will show anywhere between a 7% and 12% increase in the average median price this year, with some areas showing even higher in the 15% range.
Interesting Florida Stats to Consider:
– According to the most recent census data, only 35.8% of Floridians were born here (only Nevada has a smaller percentage of natives at 27%) and 22.3% were born in another country.
– It's estimated that Florida will grow by 303,254 residents per year over the next five years or about 850 per day as most are leaving high tax areas like New York, Boston, California, and Chicago.
– The state ranking first with the most residents here in Florida is New York having some 1.6 million people while accounting for about 7.5% of the states total population.  No other state even comes close.
– It's estimated that 15% of Floridians move each year opposed to 9.8% nationally, proving the turnover rate is much higher in the sunshine state.
Is There A Real Estate Crash Coming???
There's a lot of chatter out there with the market showing a frenzy of activity that is somewhat reminiscent of 2006 and it raises the question about a bubble or the potential to see another painful crash.  In short, there's NO comparison and here's why:
Mortgages:  Back in 2006 it was all about "sub-prime lending" or no-doc loans where income verification oftentimes wasn't required and furthermore, we saw a lot of adjustable rate mortgages which eventually pushed the boundaries of many buyers' budgets as the payments increased.  Today, mortgages are much tougher to get when compared to the "great recession" and buyers are taking out 30 year fixed rate mortgages with more friendly payments.

Inventory:  Back then there were 3.8 million homes listed for sale and builders were constructing up to about 2 million new units during that time.  Today, inventory is only about 1.5 million homes and builders are underproducing when compared to historical averages.  This is a problem that will not change over night with supply chain issues and rising costs thus limiting the chance of a quick over-supply type situation.

Equity:  The conditions that led to the 2008 market collapse and foreclosure crisis were in large part due to high volumes of cashed-out equity thus leaving many borrowers owing more on their homes than they could afford.  As a result when the market turned, mass foreclosures followed suit.  Today we have record levels of existing equity but yet we're not tapping into them like our own personal piggy banks like we did back then and furthermore, even 91% of homeowners in forbearance have at least 11% equity.

Home Appreciation:  Although we've seen quite a bit of home appreciation in what has become the longest increasing market in history, it still lags by comparison when looking at the appreciation numbers leading up to the "great recession".  Historically home prices have appreciated by about 5% per year.

Please, let's not forget that this is a health crisis we're currently going through and not a financial one.  There is no real symptom or sign that leads us to believe that our SWFL market has imminent trouble or turbulence ahead.  To that point, our market is showing strong sustainability and we have every right to remain optimistic.  
Things to Keep Our Eyes On:
Rapid Appreciation / Affordability Issues:  One of the downsides to the strong housing market is the rapid increase in home prices which can begin to shut out first-time home buyers or raise questions of future sustainability. Only when home prices rise roughly in line with income growth can we say that the market is in equilibrium.
Insurance Costs:  As a direct result of natural disasters such as wildfires and hurricanes, combined with higher costs for reinsurance and litigation, some insurance companies asked the FL Office of Insurance Regulation for increases of more than 30% this coming year.  Expect to see "non-renewals", scaled back coverage, and rising premiums happening now and this coming year.
Stimulus Talks:  Talks have been ongoing but hit another stalemate regarding the "chance" of a $900 billion stimulus bill to be included in the government funding package this month.  At risk are the 12 million Americans who could lose their unemployment benefits the day after Christmas and the economy could slip back into a downturn if Congress doesn't pass a new stimulus.
Inflation:  The devaluation of our currency is a very real thing, especially at the rate we've been printing and introducing new financial relief to the economy.  In times of economic inflation it's not uncommon for investors to find more comfort and confidence putting their investments into real estate and gold.
Commercial Market:  This is a very important sector to keep our eyes on as we haven't realized the full impact of what COVID-19 and how the economic shutdowns will correlate to the commercial market.  Many experts are showing a decrease in value of 5% to 10% in value, with a few projecting 10%+.  The expectation is to see the commercial sector back on track in 2021, plan to see a lot of repurposing, and the retail sector would be the worst hit as some investors project up to a crazy 40% value decline and expect to see 25% less retail space by 2025.
Area Growth:  The high migration rate to FL is great for many reasons but this also means we'll experience continual strains on roads, water systems, school systems, and the destruction/erosion of natural places.  Infrastructure improvements and preserving our natural habitats are a must.
Where Does the Market Go From Here?
Economy:  The labor market has recovered stronger than most experts predicted and the widespread vaccine distribution will eventually help lift up the economy further as businesses are allowed to re-open and confidence instilled back in the world.  This is the key to it all and unfortunately it's too early to say with any level of certainty.  Locally, our market operates to its own set of circumstances and we can expect more bullish projections than other areas of the country.  
Interest Rates:  The Fed has already cut its key short-term interest rate near zero and is committed to keeping them at this level until the economy returns to full employment and the inflation level goes above 2%, a target that could take some time.  Some experts believe that as the economy recovers, bond yields will also rise, thus resulting in higher mortgage rates while potentially cooling down the market.  This would be reminiscent to what we saw in 2013-2014 and 2018-2019 to a certain degree.  
Home Values/Median Price:  Modestly speaking, most experts expect slowed appreciation in 2021 with Mortgage Bankers Association projecting as little as 2% appreciation whereas NAR is showing 4.5%.  On the flip side Realtor.com expects home sales/values to increase anywhere from 5% to 7% in 2021.  Of course here locally with such high demand, the latter of the two seems more probable.  
Overall, in the midst of a global pandemic and economic shutdowns, we somehow have a real estate market that has not only thrived but we're about to close the doors on what's been a record breaking year.  Expect these same trends to continue as we make our way into 2021, a market best summarized by high buyer demand, low interest rates, a very limited inventory, the desire to be in SWFL more than ever.  Regardless of the challenges we endure along the way, one certain fact remains, and that is we all have lots to be grateful for doing what we do here in our paradise called home.
Happy Holiday's my friends and I wish you nothing but the best in the New Year, let's start 2021 on the right foot!
Cheers to you and yours!
Adam
Want to learn more about Domain Realty???
Or feel to reach out anytime, we'd love to hear from you!Adam@DomainRealty.com or 239-919-6888.
Naples – Bonita Springs – Estero – Fort Myers – Cape Coral
Office: 239-301-4301
"Whether you think you can, or you think you can't – you're right,"
– Henry Ford –