SWFL Real Estate Market Update (7-17-20)
Posted: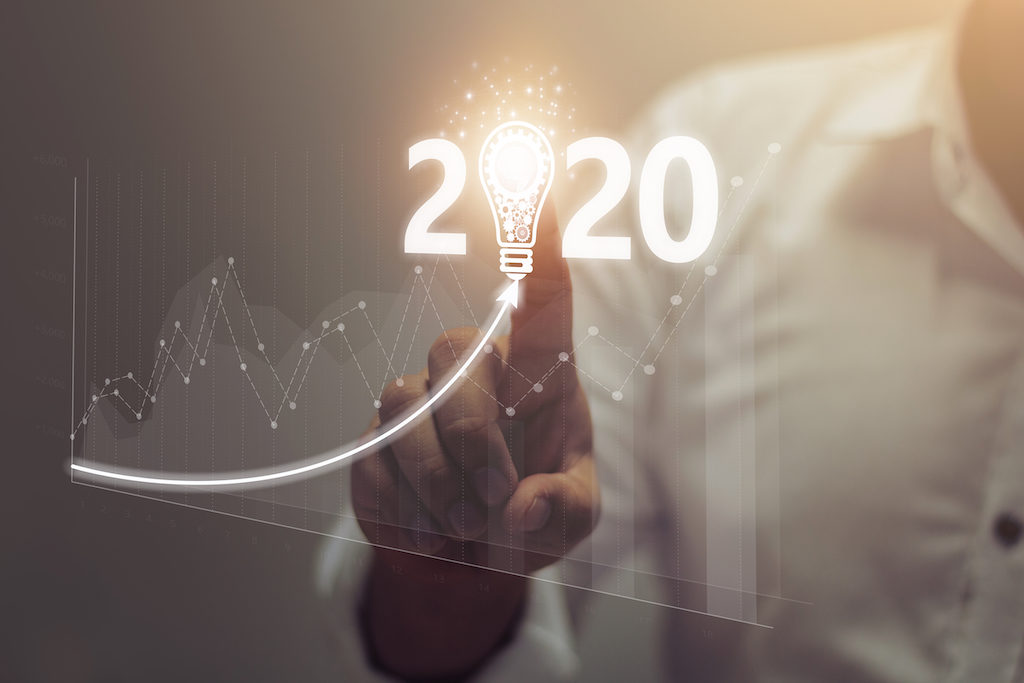 SWFL Real Estate Market Update:
7-17-2020
Good Afternoon & Happy Friday,

I hope everyone is doing well as we continue to navigate what has become the biggest health and economic shock in modern day history.  In light of everything going on around the world and the stress it's caused for many of us, I'm still finding myself feeling extremely blessed and grateful to be practicing real estate here in Southwest Florida because the truth is, somehow, someway, our market is continuing to thrive.  I know we're not out of the woods yet and we still have some risk areas to consider, but where does our market go from here?
Initial Thoughts:
We continue to attract people to Southwest Florida with our beautiful weather, the lifestyle, the warm emerald waters of the Gulf, the pristine golf courses, and the many generous tax benefits offered here in Florida.  Short term rentals have sort of revived themselves to a certain extent (more locals vs out-of-town guests).
Pending Sales have sustained well above average levels of production for 15 weeks running now, proving this surge in activity is far more than just pent up demand and as a result, we've seen a big increase in overall interest.  Plus, we've learned that the recent events have accelerated the purchase timeframe for many to buy now rather than later.  
Mortgage Rates hit another record low now dipping down to 2.98%, the first time rates have fallen below 3% in 50 years.  Applications are up another 5% this week and up 107% year over year showing that the market tends to agree that now is a good time to buy.
Mortgage forbearances have dropped down to 4.14 million borrowers, a two month low, and please keep in mind that it's estimated that roughly 80% to 90% of those loans currently in forbearance have at least 20%+ equity in the property.  We currently sit at a record $6.5 trillion worth of tappable home equity.
Unemployment went from being at a 50 year low to record highs literally overnight and not because of weakness within the economy, but rather from a government shutdown in an effort to slow COVID.  Although unemployment numbers have come down a lot to about 11.1%, there's a lot of industries still in limbo and not quite sure how things will shake out.
July 31st will be the expiration date of the CARES Act unemployment benefits which provide $600 a week to help those who lost jobs amid the pandemic.   August 1st, as of now, is when the eviction ban will be removed and tenants who have not been paying rent could be at risk of eviction.  The eviction crisis could affect the commercial market too, although commercial tends to lag behind.
Stats to Consider:
Inventory: On May 8th we had 13,735 Active listings and as of July 16th we are down to 11,190, a drop in overall inventory by almost 19%.  We have just under 4 months of active inventory.
Pending Sales:  The past 7 days stats show 1,179 pending which is still WAY above average and at this rate would almost double the past 12 months of sales (32,082).   We've also had 4,086 go pending in the past 30 days which still reflects a 35% increase.
Sold Homes:  The past 7 days show 651 sold which is up 6% from our 12 month average (615 sold per 7 days).   Furthermore, we've had 2,905 closed sales in the past 30 days, up almost 33% since June 19th and up 11% from our last 30 day 12 month average (2,636 closed per 30 days).
At the past 30 day rate of "sold" absorption we only have 3.80 months worth of active inventory and at the past 30 day "pending" rate of absorption we only have 2.74 months of active inventory.
The sales numbers for newly built homes surged 55% year-over-year for June which is the highest pace of sales growth since the housing boom back in 2005 and 2006.
What Does all of this Mean?
COVID has proven to be nothing more than a minor speed bump in an overly strong and active real estate market here in Southwest Florida where 40% of ALL sales in the past 12 months were paid by cash (Naples at 49% cash).
We are still consistently losing inventory which is causing a lack of quality options for buyers, bidding wars, and in some cases pushing prices above what appears to be "market value".
Although forbearance numbers are high, homeowners are in a much better position today with more nested equity and overall better financial profiles.  We didn't have a credit bubble heading into this crisis and furthermore, the housing market and construction appear to be the backbone of our current economy.
Unemployment is still high and something we'll continue to battle, with certain industries being hit harder than others – restaurants, travel/tourism, hospitality, and other service related sectors.  A lot of these jobs are relatively low paying or hourly wage employees who tend to be renters and not homeowners.
Other Factors to Consider:
The Fort Myers Beach 254 unit Margaritaville Resort project is one step closer to actually breaking ground and could start by the year's end (in limbo since 2018).
Several large REIT's and other investment groups have been pouring money into various Florida investments including many affordable housing projects.  This is a good sign for the FL economy moving forward.
One sector booming right now is boat sales, especially amongst first time boat buyers, which has provided a safe, accessible environment to enjoy quality time and improve our mental health during this pandemic.  Also, 95% of boats sold in the US are made in the US providing support to about 691,000 American Workers.
What About New Construction?
Many builders stopped the construction of homes and amenities back in March when we were all expecting a massive slowdown when the pandemic first struck.  But now, they are quickly trying to ramp up production to meet this continued surge in demand that is taking place.
Taylor Morrison is reporting a 94% jump last week in their June sales and also record high sales across 22 major markets in 11 different states.
57% of the homebuilders surveyed by John Burns Real Estate Consulting have seen an increase in pricing and in June alone, home prices on new builds were about 4.5% higher for the year.
Stock Development has reported strong sales numbers in 2020 so far and through June they've seen 192 sales with over $270 million in total volume.  The past 5 weeks alone Stock has seen 47 sales worth about $55 million.
PulteGroup is proud to introduce their latest promotion for active teachers, nurses, EMS, police, firefighters, and active/retired military called the Hometown Heroes Program where you get get cash back at closing.
In summary, there is a lot to remain optimistic about and the recent sales trends certainly show the stability, strength, and desire for our local market.  However, we do have a few hurdles in front of us between unemployment, forbearances, potential evictions/short-sales/foreclosures, and stimulus money running out at the end of July.
The real question becomes, how much of all of that will affect us here in Southwest Florida?  Or, are these risk factors not as relevant to our market, perhaps limiting the fallout we experience?  Only time will tell but stay positive my friends!
Thanks everyone and have a great weekend!
Cheers,
Adam
Want to learn more about Domain Realty???
Or feel to reach out anytime, we'd love to hear from you!
Adam@DomainRealty.com or 239-919-6888.
Naples – Bonita Springs – Estero – Fort Myers – Cape Coral
Office: 239-301-4301
"Whether you think you can, or you think you can't – you're right,"
– Henry Ford –