SWFL Real Estate Market Update (September 22, 2020)
Posted: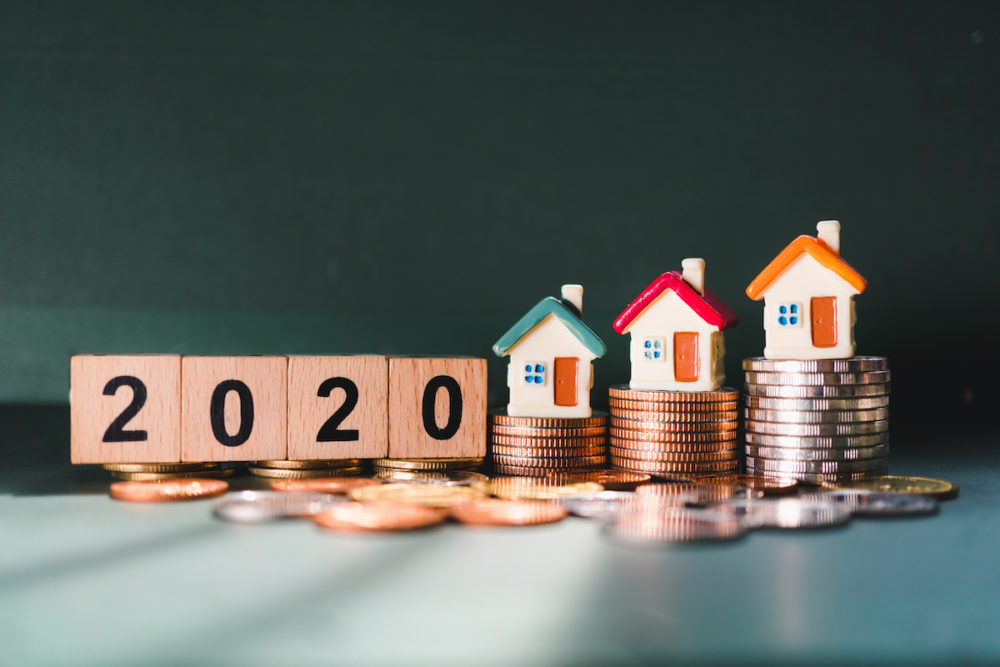 SWFL Real Estate Market Update:
09-22-2020
Good Morning & Happy 1st Day of Fall!

It's hard to believe that October is upon us and what is ordinarily a slower time of the year has been anything but that.  I say this often but I can't help but feel an enormous sense of pride and gratitude to be practicing real estate here in Southwest Florida.  We're all pretty lucky and fortunate to do what we do where we do in this paradise we call home.  Truthfully speaking, the real estate business is not easy either so I tip my hat to all the hard working professionals out there taking good care of people, helping buyers/sellers make informed decisions, and truly making a difference within our industry.  Thanks for all you do, and I mean that!

Just as a candid reminder, real estate as we all know is very local in nature but our market here in Southwest Florida is greatly considered "hyper-local" meaning it's very tough to compare generalized market data or what is happening elsewhere to our market here.  We have a very unique set of parameters including a lot of affluent clientele putting us in a "bubble-like" environment where it's safe to say there's a certain degree of insulation from the immediate volatility of certain economic swings.  What's going on across the country does not always correlate the same here and furthermore, we must look beyond statistical surface data to truly grasp the entirety of our market and stay dialed in.
What's the SWFL Real Estate Market Doing?
It's been said we're experiencing a "sugar-high" type market (without the crashing part of course!) fueled mostly by the huge influx of people coming here to Florida, the all-time record low interest rates currently available to buyers, and a very limited amount of inventory in both the resale and new construction sectors.  Pending and closed sales have been consistently above average for 14+ weeks now and we're now on pace to surpass all of 2019 sales.
When comparing this "big picture" recession to our previous history of events, instead of experiencing a housing downturn or financial crisis we now have a market that is outperforming every other sector & industry across the globe.  All of this in the midst of what has been considered the most extreme economic and health related shock in modern-day history.
This "sugar-high" market has created the perfect "sellers market storm" as buyers fiercely compete for a limited supply of homes with hopes to take advantages of today's historically low interest rates.  As a result of this increased competition homes are selling fast, bidding wars are the norm, and we're still competing with a huge influx of buyers where almost 40% of all residential sales are cash.
Per the Commerce Department last week, they reported that "construction of new U.S. homes surged 22.6% last month as homebuilders bounced back from a lull induced by the coronavirus pandemic".  Most projects came to a screeching halt at the start of COVID-19 and now builders are scrambling to keep up with demand.
According to the National Association of Home Builders and Wells Fargo Housing Market Index builder confidence has surged to 83 (0-100) which is the highest it's ever been since being established 35 years ago. This gauges builder perceptions of our current market and the projected 6 months ahead.
Mortgage applications have been roughly 40% higher than it was this time last year and total originations are expected to hit $3.87 trillion which would be the highest total in the 32 year history of reporting.   Refinances alone are driving a record $1.1 trillion in the 2nd quarter alone and truly testing the limits of a lenders capacity.
Stats to Consider:
Inventory (resale):  We are all the way down to 9,688 total active listings in all of SWFL and still losing more by the day, that's insane!  When COVID-19 started we were around 14,000 active listings representing a 31% decrease since then and we are down 8% since last month alone.  If we look at the last 30 day "sold" rate of absorption (3,269) we have 3.24 months of inventory and if you use the 30 days "pending" rate (4,287) we'd only have 2.3 months of inventory.  A balanced market is considered 5 to 6 months of total inventory.
Inventory (new):  Most builders in town do not have many "ready to go" spec homes with a few of the larger builders reporting anywhere from 4 to 12 homes that can close before the year's end.  This does pose a problem for those needing to buy now and can't afford to wait the possible 8 to 12 months buildout time.  Did you know most builder contracts allow up to 2 years for delivery of the final product?  Be sure to manage your clients expectations.  Until this strong demand tapers off it appears that our inventory will continue to be an issue as building cannot keep up for the moment.
Pending Sales:  We continue to operate at record breaking levels where we had 4,287 go pending in the past 30 days which is up about 9% from last month (3,906) and up 37% from our 12 month average of 2,707 sold per 30 days.  The 500k to 750k and 1 million+ are the sectors with the most growth both in upwards of 120% increases when compared to this time last year.
Closed Sales:  We had 3,269 closed sales in the past 30 days, down 4% from last month (3,404) but still up 18% from our 12 month average of 2,707 closed per 30 days.  Even in the past 30 days we're still showing just over a 38% cash vs financing closing ratio in the midst of record low interest rates.  The high number of cash sales help bolster and strengthen the long term sustainability of our market.
What Does the Big Picture Look Like?
It's being reported that about 1,000 people are moving to Florida per day right now for various reasons including those seeking tax shelter (homestead & no state income tax) or perhaps to pursue a better & healthier lifestyle.  Whether it's boating, golfing, fishing, the arts, or just staying active outdoors, we have something here for just about everybody.  Overall well-being and peace of mind are so important right now as people accelerate their life goals to buy now rather than later. 
Homeownership rates (which generally move at a glacial pace) have now risen to 67.9% (last year it was 64.1%) which represents a 12 year high and close to matching the "housing boom" levels.  The good news….. we are SO much more equity rich than before and we're not in a financial crisis.
COVID has increased the demand for home ownership as more people stay home, work or educate from home, and ultimately desire to "own" their own space.  It has also boosted the demand for larger homes (up 23% year over year) allowing for other "flex rooms" used for home offices or gyms.  DIY projects are through the roof as a result too.
Unemployment:  Down from 10.2% last month to 8.4% in Aug.  Just to give you an idea the "Great Depression (1932-1935)" rate was over 20% for 108 months and even the "Great Recession (2007-2009)" was at 9% BUT for 30 consecutive months.  The "leisure & hospitality" sector is the worst hit showing 21.3% vs "financial activities" sector showing only 4.2% (which is near full employment).
Forbearance:  Mortgages on "pause" or in forbearance as commonly known have dropped over 22% to 3.7 million from its peak in May of 4.7 million.  This has been the 14th consecutive week of declines.  Let's not forget most of those in forbearance (90%) have at least 20+ % equity in the property thereby limiting the future inundation of distressed sales.
Teleworking: 

Those working from home are down to about 24% across the board in August which was around 35% in May.  Although numbers have decreased expect this trend to continue. 
Issues or Potential Concerns:
Building Materials/Cost Increases:  As a result of COVID-19 shut downs in combination with the many natural disasters occurring across the globe, there is a direct correlation to a slowed pace of production meanwhile increasing the cost of certain things such as roofing materials, ply-board, or even appliances are tough to come by especially with the GE plant being shut down in Mexico.
Lumber:  We have a growing demand for lumber, yet an insufficient supply which has caused prices to skyrocket almost 170% since April equating to over $15,000 price increases on the typical home.  Furthermore, there's a 20% tariff on Canadian supply which doesn't help either.
Bidding Wars:  For the fourth consecutive month over 50% of all transactions have reported multiple offers and/or bidding wars.  Frustrated buyers are losing out on several properties before landing one and we must be on our game to ensure that happens.
Investment Market:  Due to high unemployment in the service and retail sectors, a lot of renters have not been able to pay their rent.  Eviction bans have protected them but if this continues, it slows cash flow to investors thus causing many to sell and/or become owner occupied type properties.
Homeowners Insurance Rate Increases:  Florida property insurers asked state regulators to approve an average rate increase topping 26% which is a HUGE statement.  Anything over 15% is subject to state audit and means 1 of 2 things: they are being told to improve financially or they could be downgraded.  The main cause are the Irma related claims especially amongst roofers.  Expect pricing to increase and underwriting requirements to tighten, this is happening now.
Inflation:  With a record amount of national debt currently at $23.2 trillion and with big purchases of securities by the Fed's effectively increasing the money supply, it's safe to say it's only a matter of time before inflation sets in.  Real estate tends to be a safeguard and perform well against inflation.
Increase in Value:  The low levels of inventory are making it super competitive on the buying side but also pushing prices/value up with a median price anywhere from 3% to 6% higher than last year.  Certain niche areas have pushed up over 15% with a select few even higher.  The question becomes how much is too much and what is sustainable long-term?  This also offsets the affordability benefits of lower interest rates.  Please keep in mind that as a result of quick increases in value, that appraisals can often times become an issue.
Things to Keep Our Eyes On:
Homestead Exemption:  For those of you working with buyers please remind them of the benefit of closing on or before December 31st, 2020 which then makes them eligible for the 2021 homestead tax exemption where $50,000 could come off of the assessed or taxable value of the home (also 3% cap rate vs 10% on increases).  They MUST own the property as of Jan 1 so please hurry as that window is rapidly closing and transactions seem to be taking longer than normal (45 days with financing involved).
Canadian Clientele:  There are hundreds of thousands of Canadians who have been sidelined due to COVID-19 and the border remaining closed to non-essential travel for nearly six months with the latest extension of Sept 31st.  Health insurance to cover COVID-19 is another issue forcing many to stay put.  Canadians are the top international buyer of real estate here in FL where it's estimated that over 3.6 million visitors come to FL each year accounting for almost 3.3 billion in real estate sales and bring over 6.6 billion in consumer spending.  The crazy thing…. almost 70% of all Canadian sales in FL are cash.  The exchange rate also plays into this sector as well.
Foreclosures/Evictions:  As of now the eviction ban is in place until Dec 31st.  NAR is urging Congress to provide rental assistance programs to help provide emergency relief.  As NAR president Vince Malta said, "Kicking the can down the road and creating mountains of debt for renters would simply lead to a flood of evictions come January,".
Where Do We Go From Here?
The owner-occupied sector of the housing market will continue to see strong demand with low-interest rates leading the way and the income for earners in that typical home buying range does remain stable. However, sales may be somewhat limited by our low inventory and the process from contract to close is taking much longer, so plan accordingly.
Real estate sales will remain strong.  Lawrence Yun (Chief Economist of NAR) is forecasting sales to increase by 8-12% next year and there's strong indicators that he'll be right.  The housing market at the inner core is very strong, equity rich, and the current backbone of what's been a mostly uncertain economy.
Expect refi's to continue.  Data & analytics firm Black Knight suggest there are over 19 million "high-quality refinance candidates as those with credit scores of 720 or higher, who hold at least 20% equity in their homes, are current on their mortgage payments, and could shave at least 0.75% off their first rate lien by refinancing".
We shouldn't see a lot of change between now and our busy season come January but the two things to keep our attention on: 1. Will we see an uptick in inventory? and 2. Will we see the normal influx of people given the state of the world and travel restrictions?  Only time will tell.
Although we don't have a crystal ball to really know what is going to happen or come our way, but there is however enough tangible proof to validate the underlying strength and resiliency of our real estate market here in Southwest Florida.  Keep pushing forward and stay positive my friends, it makes a world of difference.  
Have a great rest of your week!
Cheers,
Adam