Are You A True Real Estate Professional?
Posted: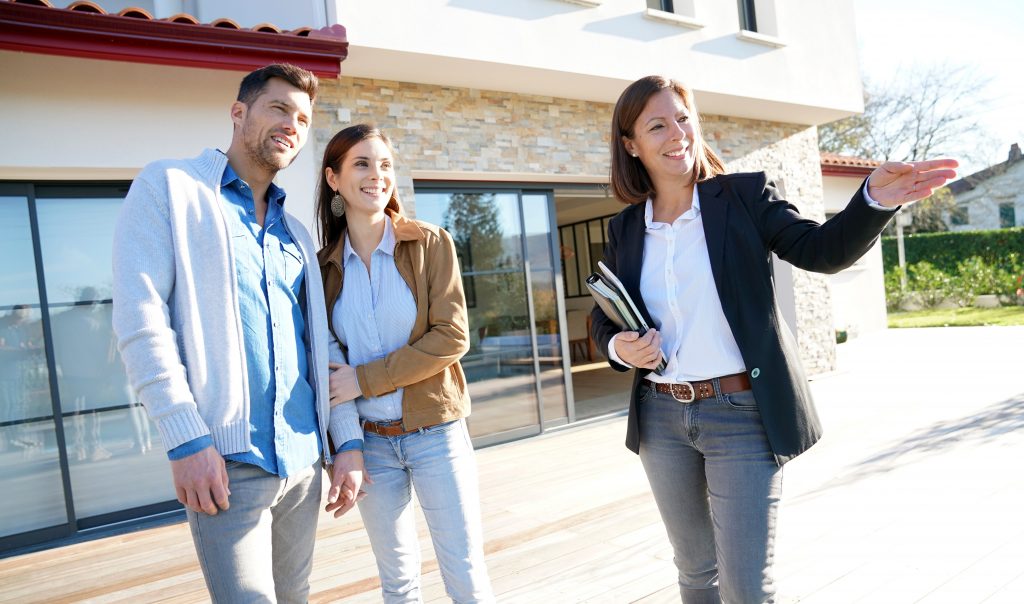 Lately, I find myself having a LOT of conversations with fellow Realtors about what it truly takes to become a successful real estate professional, or better yet, what character traits or skills are essential in order for us to keep thriving in this highly competitive business of real estate. Although no one real estate business is run exactly the same, there are plenty of common threads that we all share as we continue to grow in our respective paths.
As some people will say, sales is sales… you either understand the dynamics or you don't. It's the big picture of being great with people, having the knowledge and resources to fulfill a need or solve a problem, facilitate and guide the inter-workings from initial contact thru post-closing, and all the while making it a comfortable and pleasurable experience. It's adding value to the process, communicating well, and ALWAYS doing the right thing for your client.
I encourage you all to play to your own individual strengths, but here are some things to think about. The following "core skills" are mostly universal to us all:
Prospecting
In any sales field, prospecting or lead generation is single handedly the most important task you need to consistently be doing and the most profitable area of your business. It's maintaining and building new relationships to keep fueling your pipeline of existing and future business. Whether it's networking, pursuing internet leads, tapping into your referral sphere, or a combination of them all… this needs to be done DAILY. Please do NOT rely on auto emails, drips, or texts to get the job done for you and its important to keep stepping up that phone game. We are in the business of connecting with people which often times requires us to be hands-on, value oriented, and hopefully leading the conversation to a face-to-face appointment. Your chances of connecting and retaining them as a client is so much greater at that point.
***Time-blocking is a must. Prospecting is an activity and you get in a positive flow. Use that energy to build connections and when you feel that good, keep dialing!***
People Skills
People buy from people and it's as simple as that. Your first priority is to break the ice and make people comfortable using skill, care, and diligence. They are trusting you with a major life purchase. You don't have to know everything, but they do need to feel that you are looking out for their best interests before anything. Connect with them. Find common ground. Always keep a professional persona (even if they are super cool), but make it light and enjoyable at the same time. Timing and patience can come into play. Be a great listener and truly understand their needs. Pay attention to the details and take great notes which will help re-establish connections down the road.
***Remember… for most clients, this is an exciting and nerve-racking process all wrapped into one, so please show some empathy to their situation.***
Product Knowledge
This is directly tied to the "value" we bring to the table. Why do people need to work with us? The more you know, the better you can serve your clients and the easier it is to play "matchmaker" with their criteria while helping them cross-shop to ensure you obtain them the very best deals. We live in a highly 2nd home and destination market so these clients, who might not be as familiar with the area, need our guidance and insight to help make informed decisions. You can single handedly win people over and earn their business with your overall knowledge. Be an asset to them. Know the details and communicate them well.
***The more you know, the better you can serve your clients so keep learning. It's a non-stop continuous process.***
Understanding the Numbers
I know for some, this may be a weak point, but it's vital that you are comfortable with communicating at least the very basics. "Market value" is at the very foundation of what we do. Understanding the basics of supply and demand or absorption rate will help when explaining a buyers or sellers market. Can you provide a seller net sheet so they know how much cash to walk away with at closing? Can you explain cash flow for an investor on rental property? Can you help buyers zero in on the monthly budget for a purchase so you can work backwards into a deal? Understanding the numbers and trends will also allow you to become a better negotiator.
***Get comfortable with the numbers, especially the ones that impact your client. You don't have to be an expert, but you need to understand the basics.***
Be a Problem Solver
This part is SO vital to the business of real estate. It's pretty safe to say that every transaction will come with it's own unique set of challenges and circumstances. Difficult buyer or seller, inexperienced lender, crazy low appraisal, burrowing owls anybody? The question becomes… do you dwell on it and complain, or even worse, do you let your emotions get the best of you and allow your client to buy into the dramatics of a situation? That is all counter productive and you need to be a filter. STOP and ask… what can I do to help this situation? How can we overcome this issue? Always stay solution minded and think outside the box. Learn to foresee potential hurdles down the road so you can avoid them all together.
***The difference between the good and great agents becomes your problem solving skills. How hard are you willing to work to find that solution?***
Discipline and Effort
If there's one thing I've learned over the years… you get what you put into this business. It's highly competitive so what separates you from the next Realtor? Hopefully a lot of things, but effort has a lot to do with it. To build a real estate business requires lots of sweat equity, discipline, and perseverance. Can you deal with adversity and still succeed? It's vitally important to have structure within your daily schedule and hold yourself accountable for the results in your business. Nobody will do it for you….. look in the mirror and tell yourself you've got this.
***Action and consistency are a must. The positive results are not always obvious or immediate, but I can promise you they matter and add up in the end.***
Confidence
Lastly, confidence in yourself, your abilities, and the understanding of real estate business in general can provide the energy and charisma that naturally attracts people to you. It makes people comfortable that they have the right person for the job and furthermore, that you'll work hard and help them make an informed real estate decision. Your confidence dictates everything from how you carry yourself, to your personal and professional expectations, and it even contributes to how well you handle your relationships with clients and other realtors for that matter. Your confidence is the foundation from which we operate and like anything, confidence is a trained skill that can be developed and enhanced over time. The more you practice the more your confidence grows.
***There can be a thin line between confidence and arrogance, so be careful not to turn your clients the other direction with a "know it all" or "arrogant" type attitude.***
Early in my career, I was fortunate enough to work with a CEO and owner of several ski resorts up in the Northeast. He made a comment that has stuck with me until this very day and it pretty much sums up how I personally view the world:
"If you take care of people, everything else will fall into place."
I didn't quite comprehend the significance of this statement at the time, but over the years I am blown away by how accurate he was. So true and so powerful. I am forever grateful for the people in my life, the many clients I've helped over the years, and the other professionals in our market that I'm blessed to interact with every single day. I love real estate and I love people so it only feels natural for me to be doing what I am. Real estate is about connecting with people, making them comfortable, communicating well, providing value, and helping them make informed real estate decisions.
Keep building on these core skills and I know for certain you'll be here to stay!
Quote I leave you with this week:
"The only person you are destined to become is the person you decide to be."
Ralph Waldo Emerson