What's Your Daily "Mindset"?
Posted: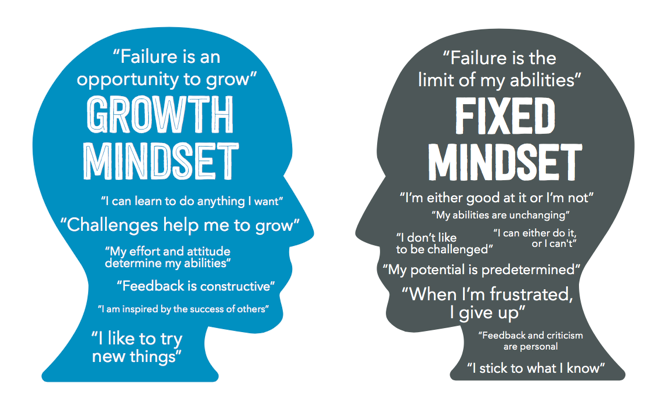 I recently overheard a couple of our agents comparing their real estate businesses when I heard something that hit me like a ton of bricks.  Both were reflecting about their early starts, the trials & tribulations endured, and even made comments about having to grind and ultimately refusing to fail.
At first, it seemed so insignificant but when I really thought about, how powerful is this.  Our "mindset" has everything to do with the outcomes we experience in life.  Upon waking up, our mindset will help shape our daily outlook, mood, confidence, goals, how hard we grind, how we perceive ourselves, and it even has a direct correlation to our overall expectations in life.  Essentially, our mindset is the foundation from which we begin.
Some questions to ask yourself:
Upon waking up on most days, how do you feel? Ready to tackle the day or dreading the schedule in front of you?
Are you often times crabby, unmotivated, or lack drive in your life?
Do you complain a lot and play the victim when things happen to you?
When faced with a difficult challenge do you embrace it and give it your best shot or do you dodge it to avoid failure, shame, or rejection?
Are we jaded or preconditioned to "be" a certain way as a result of an experience or by the direct influence of people in our lives?
The truth of the matter is that at some point or another we have all felt these toxic thoughts or feelings to a certain degree but it's how we respond and still move forward in spite of these feelings that is key.  To possess the will power or internal drive to overcome these counterproductive feelings is a huge driving force that will carry you forward tremendously as a person and as a professional.  It's not allowing the "noise" of our lives to lead the way but rather knowing that we can overcome these feelings with positive and intentional reinforcement.
If we go into something saying that we can't do it……..chances are it won't happen.  We don't even give ourselves a chance if we're already defeated.  Believe it or not….. having a positive and ambitious mindset is not something that most people are born with.  It's a trait like anything else that is practiced and improved one day at a time, with intention of course.  Positive reinforcement or visualization are powerful methods practiced by many successful people around the world and the more it's practiced the more your visions, dreams, or goals can become a reality.
Here are some differences between those with a "Growth" vs a "Fixed" Mindset:
Growth Mindset:  Read Daily, Set Goals, Compliment, Embrace Change, Forgive, Talk About Ideas, Continuously Learn, & Takes Responsibilities for their Actions.
Fixed Mindset:  Watch TV Daily, Never Set Goals, Criticize, Fear Change, Holds Grudges, Talk About People, Think They Know It All, & Blame Others For Their Failures.
Having a strong mindset can be directly tied to our "why" in life, our daily ambitions or passions, hobbies, or some of us are just wired to be positive in general.  People with strong and clear goals who strive for daily improvement are more likely to carry a positive mindset majority of the time. Finding ways to align your mind, body, and soul are so vitally important to our day to day life that it can ultimately dictate your level of production and personal growth.
Having a strong or positive mindset can come from any number of areas within your life and the key is to better understand who you as a person, your place in life, "why" you do what you do, and finding something tangible and meaningful to strive for.  Wake up every morning with a positive point of view.  Be ready to welcome the days challenges and opportunities.  Be intentional in thought and following thru with action to help foster growth.  Have the will power to overcome the "noise" in our lives.
The good news about all of this is that you have the "choice" to become more positive in thought.  Your mindset becomes the foundation from which you operate your life so choose your thoughts intentionally and choose them carefully.  With some time and effort, you'd be surprised what a little shift of the mind can do for your life!
Adam